Wobenzym: A New Anti-Inflammatory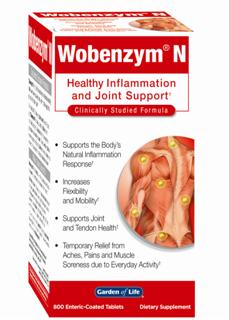 I recently started using a German made product called Wobenzym, that I have found works very well for my inflammation. I spoke with my neurologist about it, and she does support the use of this dietary supplement. Wobenzym consists of a very well researched, and medically proven enzyme combination. It is preferred for acute inflammation, infection, and swelling, and has been found highly effective for issues such as arthritis, joint health, sinusitus, viral infection, cold and flu, immune support, and traumatic and sports injury.
I do not endorse the use of Wobenzym, rather am simply informing about the product. Always talk with your doctor before using any new products.